Statistics

Length (m):

853.4

Height (m):

23.2

Inversions:

0

Speed (kph):

64.4

Duration (m:ss):

2:00

Capacity (riders per hour):

2000
Possible Wait Times
On a busy summer day, waits may be around 30 minutes, but this coaster is usually a 15 minute wait.
<![if !vml]>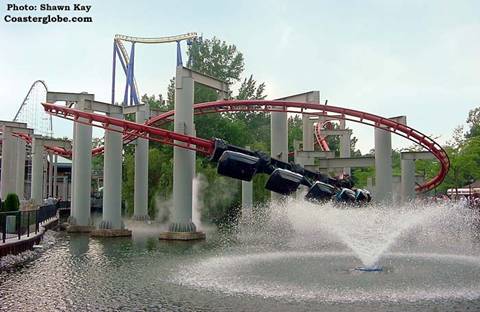 <![endif]>
Iron Dragon

Conquer the dragon! Iron Dragon, a suspended roller coaster at Cedar Point amusement park/resort, offers thrill-seekers an experience like no other. Passengers are suspended below the track in four-person carriages that swing above the treetops and over a misty lagoon.

Built by Arrow Dynamics, the same company that designed the Cedar Creek Mine Ride, Corkscrew, Gemini and the world-famous Magnum XL-200, Iron Dragon gives its passengers the sensation of flight as they travel over the 2,800 feet of red track.


<![if !vml]>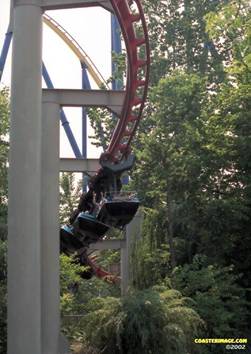 <![endif]>





Built over the end of the lagoons in 1987, the Iron Dragon is a suspended coaster that hangs from the track. The ride was named for the way it looked like a dragon when it was in operation reaching speeds of forty miles per hour. A portion of the ride is on an island in the center of the peninsula.


<![if !vml]>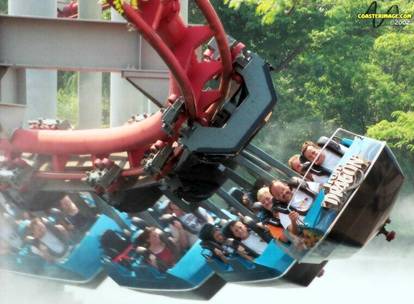 <![endif]>
The suspended roller coaster Iron Dragon is one of Cedar Point's most popular rides. The coaster provides a ride that is not too wild, but not too tame. Iron Dragon reaches a top speed of nearly 40 mph and has an exciting twisted finale.
<![if !vml]>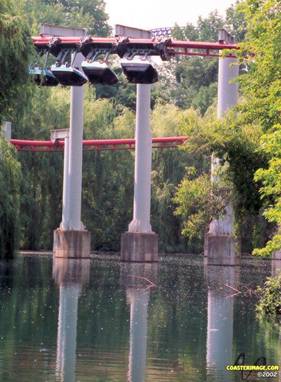 <![endif]>



The ride has two lift hills, the first of which leads into a really slow and boring section of track that winds through some trees.

The second half of the ride is better, and culminates in a pretzel shaped turn over a lagoon.

The whole purpose of a suspended coaster is to swings you side to side through the terrain of the park; unfortunately, Iron Dragon is very slow and does little swinging.
<![if !vml]>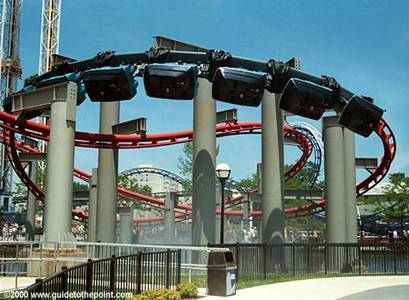 <![endif]>





<![if !supportMisalignedColumns]><![endif]>